The authorities in decor and paints have spoken: Green is the colour of the year 2020, and it's a strong acknowledgement from the design world that our new twenties are going to be all about finding our old roots back.
For this article, we begin with living rooms & spaces, then move on to kitchens. If you want to skip to the kitchens, click here.
Designers in Malta are already experimenting with green and doing a wonderful job at it, check out this artdeco and industrial style stunner in Sliema.
Our notes:
While Pantone – usually the grandest authority when it comes to colour choices – have chosen classic blue as their colour of the year. Almost every other paint manufacturer, from Behr to Dulux, picked variations of green.
Dulux have named Tranquil Dawn as Colour of the year for 2020. Check out Tranquil Dawn below.
Trend forecasting company WGSN have nominated Neo mint as the colour for the decade ahead; in fact, chosen due to its capacity to harmonise science and technology with nature.
Pinks, mustards and yellows gain new importance as ideal complements to green hues
The prominence of greens reflect an ongoing shift towards natural materials and fibres in the design industry.
I. Living rooms & spaces
Yellows, mustards and metals are booming in popularity. Likewise, pinks and rich browns (mainly in the form of furniture) are becoming favourite picks amongst homeowners who want to be bold and make a statement.
1. Green and yellows create an autumnal atmosphere
2. A mix of metals & pink sofa tie things together
3. Green on green creates a sleek, clean setting
Of course, the emergence of green is wonderful news for homeowners with a green thumb. If you find delight in plotting pots and planters, 2020 is for you.
P.S: A green colour scheme creates the perfect atmosphere for older upcycled, restored or second-hand furniture. Take a look at Thomas Camilleri's apartment, featured here, for upcycling inspiration.
4. Homeowners with a green thumb push what colours can do
5. Older furniture reclaims its place without creating a dated appearance
6. Aficionados of red have plenty of opportunity to experiment
7. Pastel greens surge amongst millennials and younger generations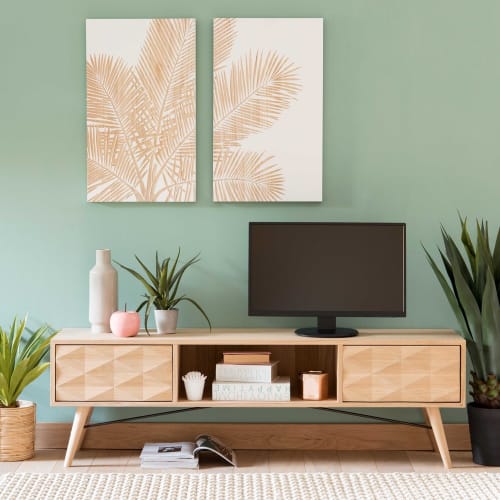 8. Green balances out the austere aesthetic of contemporary furniture
II. Kitchens
Tranquil Dawn challenges the dominance of whites and neutrals in the kitchen
Paint brand Dulux has selected a cool-tone shade of green as it's Colour of the Year for 2020, which – according to Dulux – is meant to offer an antidote to an "increasingly disconnected" modern society.
9. Tranquil Dawn disrupts kitchen spaces and challenges the popularity of neutrals
10. Classic styles are given a new lease on life for traditionally-inclined homeowners
11. Neutrals pave way for bolder colours and combinations
12. Wood + Green is the winning combination of 2020
13. Neomint rises
Neomint, dubbed the 'most refreshing colour trend for 2020' is gaining tremendous support amongst younger designers and homeowners to be who seek a colour that's androgenous, fresh yet forward-looking.
For homeowners who are tired of whites and greys, Neomint promises a subtle change in our approach to interior styling
14. Green gives a different life to familiar substrates like concrete and bricks
15. Tiles as Kitchen backsplash remain strong
16. Light pinks and yellows remain close allies for designers experimenting with green
17. Classic styles reinvigorated thanks to cleaner design in kitchen furniture
Does green feature in your home?
Share a photo in the comments or send it to us as a private message on our Facebook page!